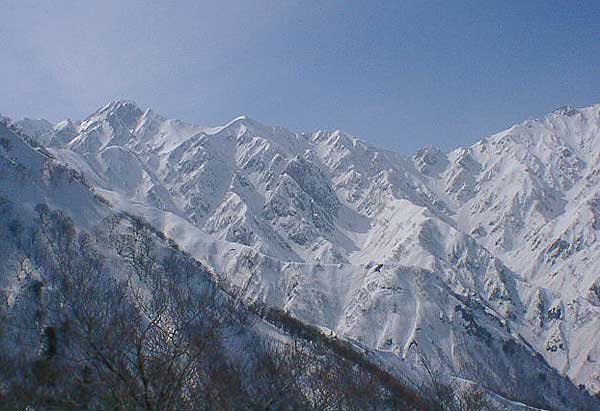 Exciting scenery of Hakuba goryu-Mountain of a severe winter term 
to Movie
Hakuba 47 skiing area is as new in the skiing area of the Hakuba opened in1990

The route 1 of the 3 .8km long course in which it flows like an expressway from the skiing area top is an inside slope of long comfortable in the Hakuba area.

Uniform mogul slope of the whole surface which is visible to the front, and the 32 degrees of the maximum slant continues over 800m from Alpine center SHINOSU, and a route 3 is the No.1 stage for moguler

The route 7 of the course between woods is a course which the 3. 6km longed live and a panoptic view are pleasant, and can be felt beginners easy, of course and enjoyed since it is a loose slope of 8 degrees at the maximum.

Moreover, a skiing slope are facing to the north and provided , good powder snow, and a long season from by offerring 40 sets of snowmaking machine mountain side to foot altogether.

AT the summit area, it has connected with Hakuba goryu and if a common lift is utilized, take-off run in big area called 22 courses can be enjoyed

Complete take-off run is possible for a snowboard.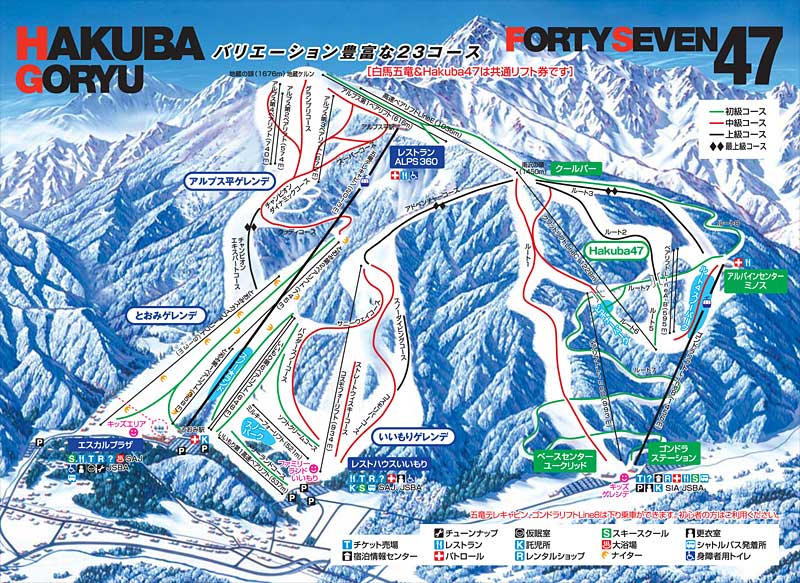 拡大
Skiing slope lift map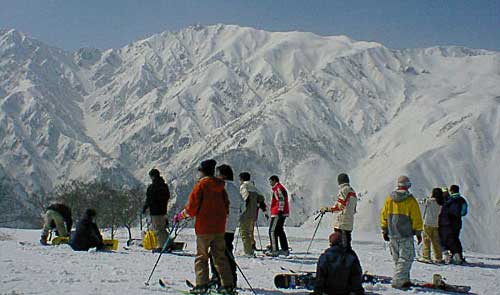 It is in the back about the exciting North Alps.
・ Skiing slope information
December, 2017 - April, 2018information
Lift business hours
・8:00〜17:00

Restaurant "Minos"

Lift season ticket charge

・Area common season ticket 63000yen

・ Senior season ticket 53000yen

・ Junior season ticket 30000yen

・ Spring season ticket(3/1〜5/6) 37000yen

| | |
| --- | --- |
| Alps common scenery | Mountains scenery is enjoyed by a lift. |
Lift charge

2017 - the 2018season

The lift charge serves as Hakuba 5 dragon and a hakuba47 common ticket.
・

Adult
years old


Schoolchild

Junior high and high school students)

Senior
(60〜69 old)

Grand senior
70 or more years old

One-day ticket

5000yen

2700yen

4000yen

4000yen

3200yen

Two-day ticket

9000yen

4800yen

7700yen

7700yen

4800yen

Three-day ticket

12600yen

6900yen

11200yen

11200yen

9000yen

Weekday 5 day ticket

17900yen

-

17900yen

-

Coupon ticket

4000yen

2100yen

4000yen

A half-day ticket

3980yen

2100yen

3980yen

Handicapped one-day ticket

3700yen

2100yen

3700yen

Extra discount one-day ticket

4000yen

2100yen

4000yen

1-time ticket

400yen

210yen

400yen

Night game ticket

1900yen

950yen

1900yen toumi skiing slope use

・ A 1000 yen guarantee charge is needed except a 1-time ticket.
・ A three-day ticket can be used for unconsecu tive three days.
・ A five-day ticket can be used the weekday except 12 / 29 - 1/3, and a Saturdays Sundays and national holidays
・ The price of hadicapped one day ticked will be applied to one care worker for one handicapped person charge.
・ An extra discount one-day ticket is offective skiing area opening day to 12/14, andfrom 4/1 to skiing area closingday.
・ A senior is 50 to 69 years old.
・ A grand senior is 70 or more years old.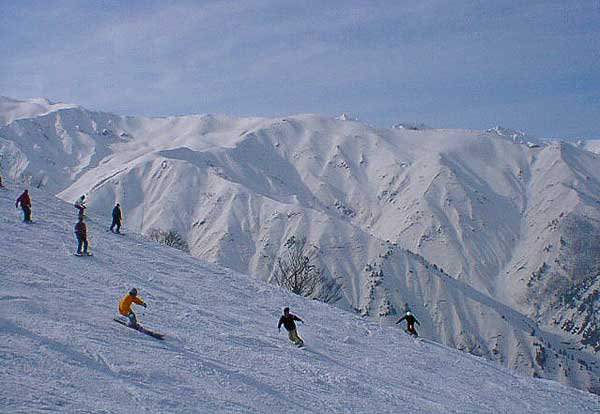 It slides on route 1 course dynamically.
The ticket center in a base

facilities

・ locker room (24-hour use no charge in a gondola station)
・ locker room (6:00 to 18:00 in base center Euclid, use no charge, and other locker, those with a shower)
・Restaurant Alice (inside of base center Euclid)
・Pizza house Others [ Lewis ]
・ kids room (47 school center)
・ Kids area, a for kids skiing slope

Parking lot
・ Two places 2000 cars ( no charge)

School
・Hakuba 47 mogul school 0261-72-4677
・The charge of a lesson, 3500 yen per half a day 5500 yen per day
| | |
| --- | --- |
| lookout on A mogul burn . | lookout on A route 1 top course . |
| | |
| --- | --- |
| The Alpsdaira skiing slope of summit area | Board park |
school

・ SIA Hakuba 47 skiing academy tel 0261-75-3533

・ Hakuba 47 snowboard school tel 0261-75-2991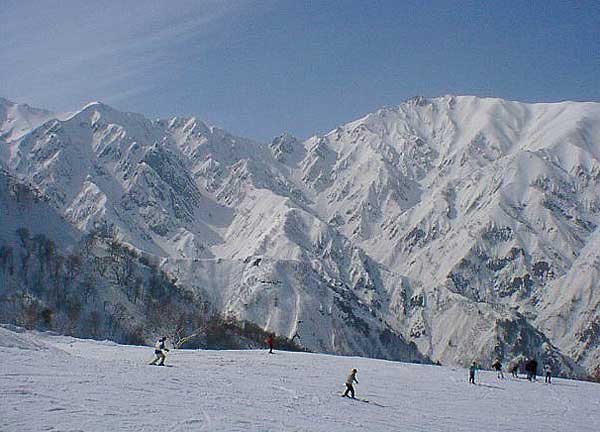 It slides facing goryu-Mountain .
Access
[Car] It is 45km from Toyoshina IC of Nagano Expressway
[Train] 5 minutes by taxi from JR kamisiro-Station of Oito Line
Inquiry
They may be change, such as business hours, a charge, and the contents.
Please confirm with the winter-sport park or the school.

Kamishiro, Hakuba-Village kitaazumino-gun,Nagano pref,
・ Hakuba47 winter-sport park tel 0261-75-3533
Recommended hotel information